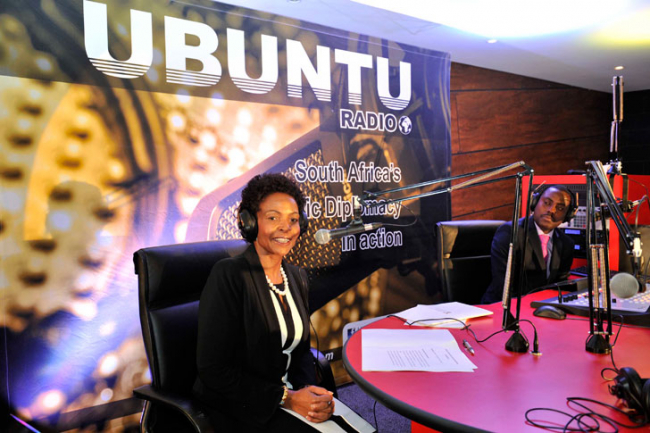 Ubuntu radio is owned and run by a South African government department, that of the Department of International Relations and Co-operation.
At the launch of the station in 2013, which is run from the department's headquarters in Pretoria,
spokesman Clayson Monyela said the aim was to tell the South African story and inform the public about the country's foreign policy.
The 24-hour talk radio station is an addition to the two magazines that the department runs.
The quarterly Ubuntu magazine was launched in August 2013 and is distributed to government departments,
airport lounges and is also available on the department's website.
Ubuntu Radio aims to create a fair and balanced representation of SA's global role
and looks at the rationale behind the decisions of the South African Government on major global issues.
In essence, the station is a reaffirmation of the South African Government's continuous commitment
to ensure that its work and contributions in global politics are widely understood and most fundamentally,
located within the context of the country's national interest.