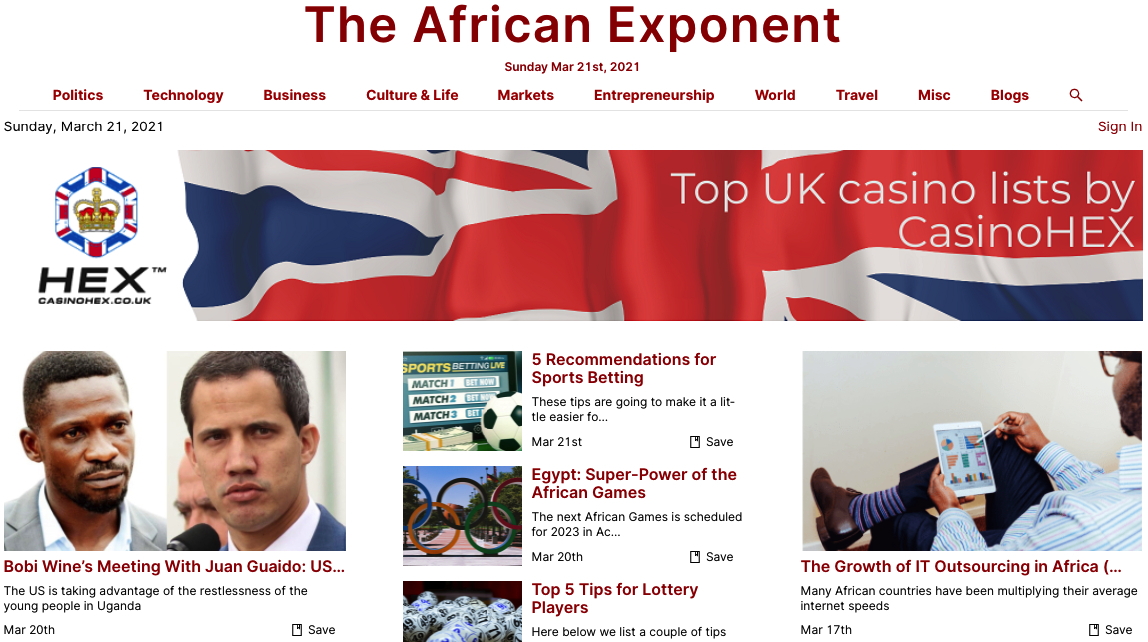 The African Exponent - premier online outlet for reliable African news
The African Exponent is a pan-African news platform dedicated to providing news and analysis about contemporary and historical issues in politics, economics, entrepreneurship, and culture relevant to Africa. Our mission is to inspire a "can do" attitude among Africans globally, as the continent continues to grapple with both the challenges and opportunities presented by a rapidly evolving 21st century.
The African Exponent is the best online outlet for reliable African news and in-depth analysis of developments in business, finance, markets, politics, culture, science, and technology. Africa is growing fast and is experiencing unprecedented rates of change. However, there are not reliable companies that have dedicated themselves to helping people discover and consequently interact better with their environment.
The African Exponent aims to be:
Being the premier source of reliable and balanced African News.
Providing a platform for young people and industry experts to share opinions to guide Africa's economic growth
Providing discussion forums to initiate debates on issues affecting young people and women in Africa